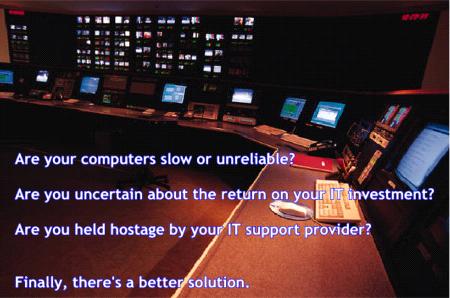 Information Technology Solutions
for Small & Medium-Sized Businesses
Professional Computer Support
for Individuals and Seniors

At Silicon Services, we believe that customer service is more than a buzzword. Itís the foundation of everything we do. Whether itís a major migration or a simple hardware upgrade, youíll get expert attention from a personable technician. Let us show you ďA Better IT SolutionĒ.
Serving Houston, Katy, and surrounding areas.
For more information contact sales@silco.com.
---
For remote support, click here to download AeroAdmin.

---
Home | Introduction | How We're Different | Service Offerings | From Our Clients